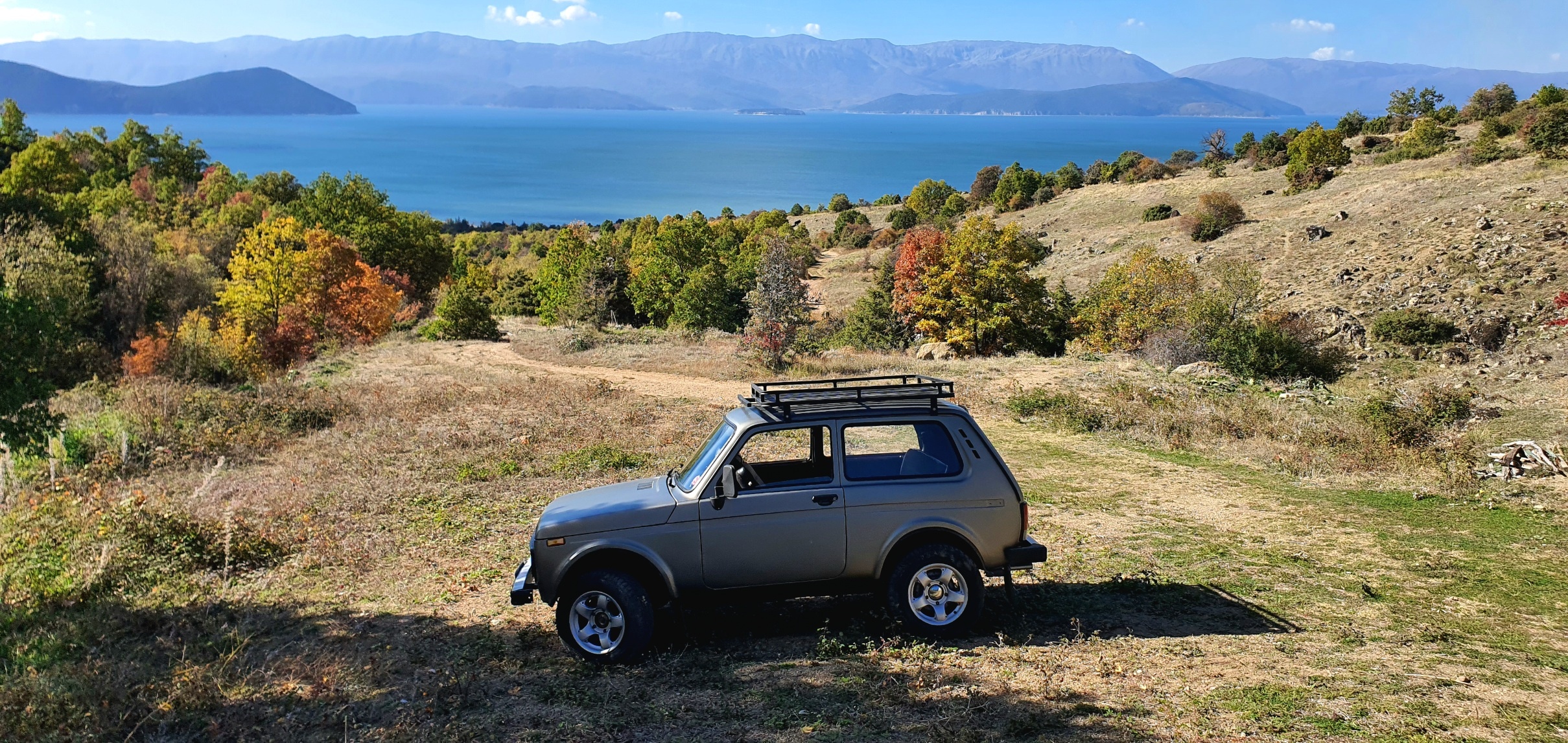 Get out of the city and into the mountains on a Jeep safari starting from Dolno Dupeni. Combining mountain vistas with off-road thrills, this half-day experience by rustic Lada Niva 4×4 offers a fun way to explore the terrain without getting lost. You'll follow a carefully planned itinerary that includes a swim stop and picnic lunch, and also covers the landscape's highlights; medieval churches, apple orchards, and traditional villages are all en route.
Explore the scenic villages of Dolno Dupeni, Ljubojno and Brajchino
Stop for a refreshing dip on a secluded beach on lake Prespa
Find impressive photo stops offering amazing views over the Prespa basin
Learn about the region and its famous local produce (such as the apples)
Admire the ancient orthodox churches of St.Ana and St.Elijah nestled on the slopes of Mt.Baba
Villa Prespa is the meeting point for departure for the tour. From Dolno Dupeni we will leave for the neighbouring villages of Ljubojno and Brajcino, where we will admire the traditional stonebuilt houses and the rustic ambient. On the way we will also spot numeours apple orchards and get familiar to the agricultural practises around Prespa.
We will be taking on a dirt road along the Macedonian-Greek border on the slopes of Mt.Baba for around an hour. Stops will be made at the beautiful churches of St.Ana and St.Elijah, offering magnificent views over the entire valley of Prespa, the Great and Small Prespa lake.
Once we come down, we will be driving on mixed tarmac and sand road to reach our next stop, wild beach in the vicinity of the village of Nakolec, where picnic lunch will be arranged. There is also an opportunity to take a refreshing dip in the clear waters of lake Prespa. Picnic lunch will also be arranged on the spot, before returning to Villa Prespa.