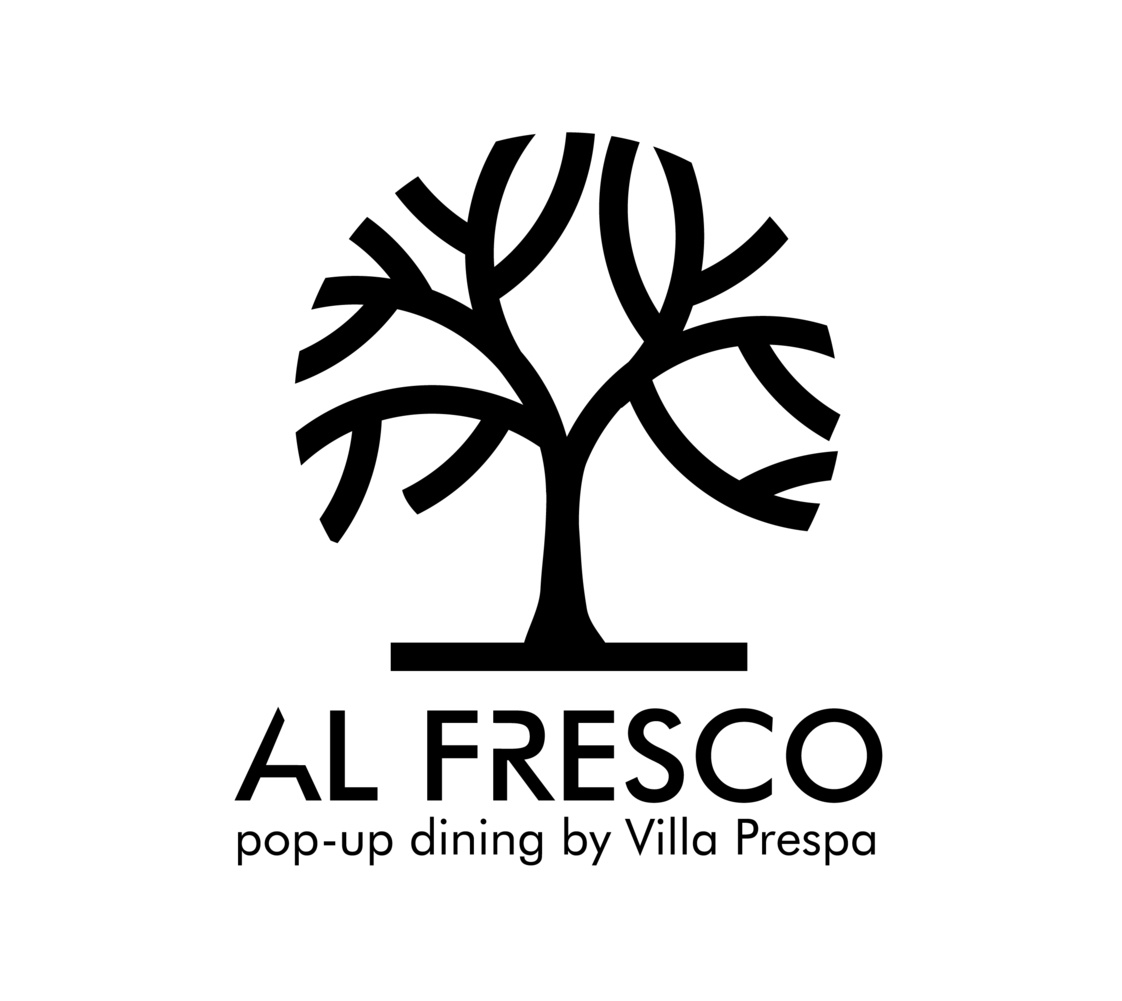 Welcome to "Al fresco" at Villa Prespa!
Between April and October 2022 we are introducing "al fresco"- new dining concept at Villa Prespa, which is essentially private outdoor pop-up meals for our guests (on previously announced dates), with the goal to bring people together over the appreciation of great local food and eating seasonally.
At our private meals, our guests will be greeted with a light snack and a local seasonal beverage. They will sit down at their table and our meal will begin, which consists of 3 courses and a dessert. The food is paired with local wines from small batch producers, selected by Ivana Simjanovska, wine author and international wine judge from Macedonia.
We are planning menus that change on every few months. The dishes from the menu are made strictly from seasonal ingredients sourced locally, and prepared by ourselves or our friends from the the local community (experienced restaurant owners and passionate food connoisseurs), and on some occasions we will invite over a professional chef to present their culinary skills to our small audience.
The dates for the meals are announced occasionally, when we feel inspired to share certain dishes and wines with our esteemed guests, so stay tuned on our social streams for the next "al fresco" dining experience.
In 2022 the pop-up dining is available only for the guests of Villa Prespa, we apologize for any inconvenience caused. 
The dining is taking place in our summer terrace/kitchen, located in the front yard.
In response to the Covid-19 pandemic we placed distanced tables (2 seats each) so that each party will have their own private table at which to enjoy their meal. Masks and social distancing are required when away from your table and hand sanitizer will be provided. We are committed to maintaining a safe environment at all times.